Even from outer space, Sabancaya stands out as one of the world's major volcanic gas emitters. Vigilant TBF colleague Marie Boichu (CNRS Lille) pointed out that sulfur dioxide (SO2) from Sabancaya set off an alert system based on data from the MetOp-B satellite on October 10th and November 20th. In the center of the below image from the Aura satellite, you can see a huge red trail of SO2 coming from Sabancaya. TBF team member Talfan Barnie is collaborating with NASA to point the EO-1 satellite's Hyperion instrument at Sabancaya, to acquire corresponding thermal data.
There is some crucial information that we can't get from orbiting instruments – what is the composition of the gas, and exactly how much is being emitted? No one has answered these questions on Sabancaya. TBF was excited to find out – but it meant man-hauling our instruments to the top of this remote 5,976 m (19,606 ft) beauty.
On November 26, TBF & friends (Fredy and Dino from OVI, Sandro and Giancarlo from INGV Palermo) drove from Arequipa to the delightful town of Chivay, where elaborately snazzy rickshaws weave among outlandish statues depicting history and folklore. In Chivay, we feasted on alpaca and helped Fredy sample the water in a local hot spring.
The next morning, we hit the long windy road towards Sabancaya. As the plume came into view, we couldn't believe our luck – one of those rare moments when all conditions were perfect for measuring SO2 flux using our UV camera and DOAS instruments.
We parked around 5,000m and broke out the instruments, but soon clouds rolled in and thwarted the measurements. Ian took advantage of the downtime to complete some vehicle maintenance.
Wind and snow followed, convincing us to pack up and drive downhill.
You may have heard of "volcano fishing" – a technique where instruments are lowered into a volcano's crater by a system of cables. Well, that afternoon we tried volcano fishing of a more literal sort – Fredy took his net down to a stream and showed us how to catch trout. Fried up in garlic and ginger, they made for a hearty pre-climb meal. Full, we climbed into our sleeping bags for a few hour's rest.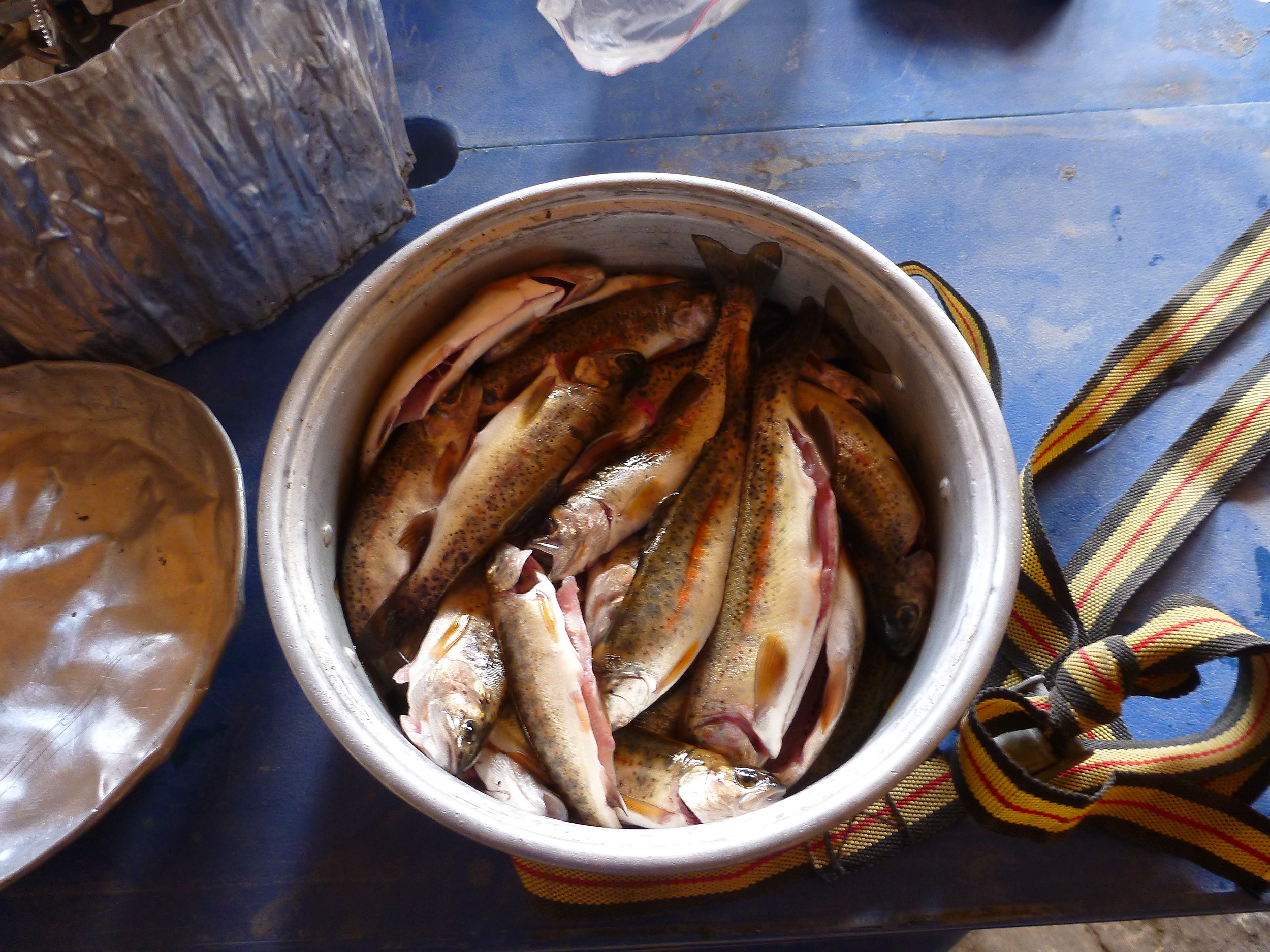 The wildlife in this remote part of Peru is diverse and potent. When we woke at 1am to drive to the Ampato trailhead for our Sabancaya climb, we found with chagrin that some of that Peruvian wildlife had found its way into Ian, and was determined to come back out again. And again... At the trailhead, we held a quick team powwow and decided Yves and Sandro would take Ian downhill to recover. We'd miss them on the mountain, but we all knew 5,000m is no place to fight a stomach bug.
The rest of us shouldered our packs and followed Fredy along the path that wound around Ampato towards Sabancaya. Six hours later, we flopped onto the crater rim, exhausted. Gas masks were essential in the thick plume. We set up gas monitors, filter packs, and collected gas samples.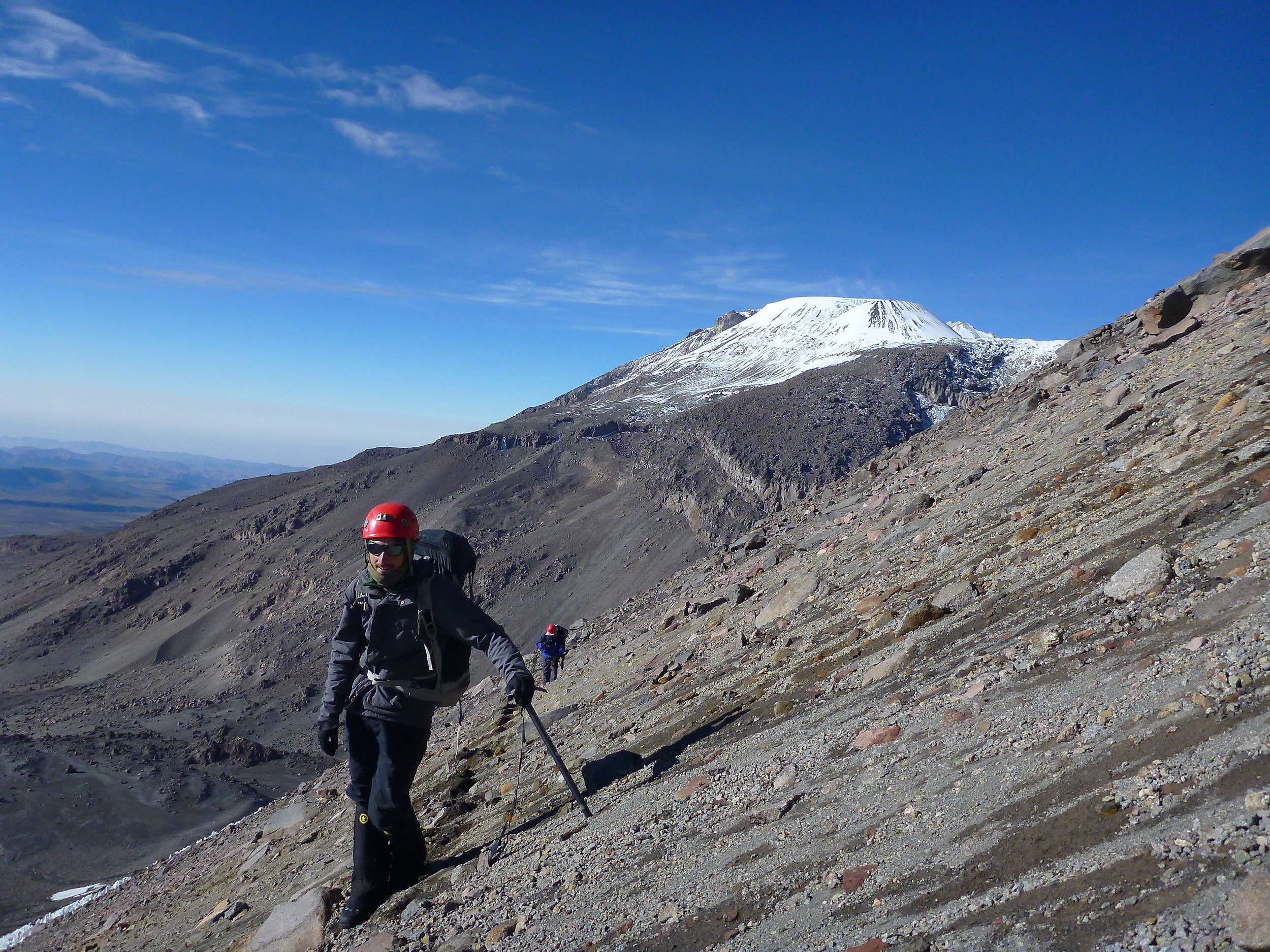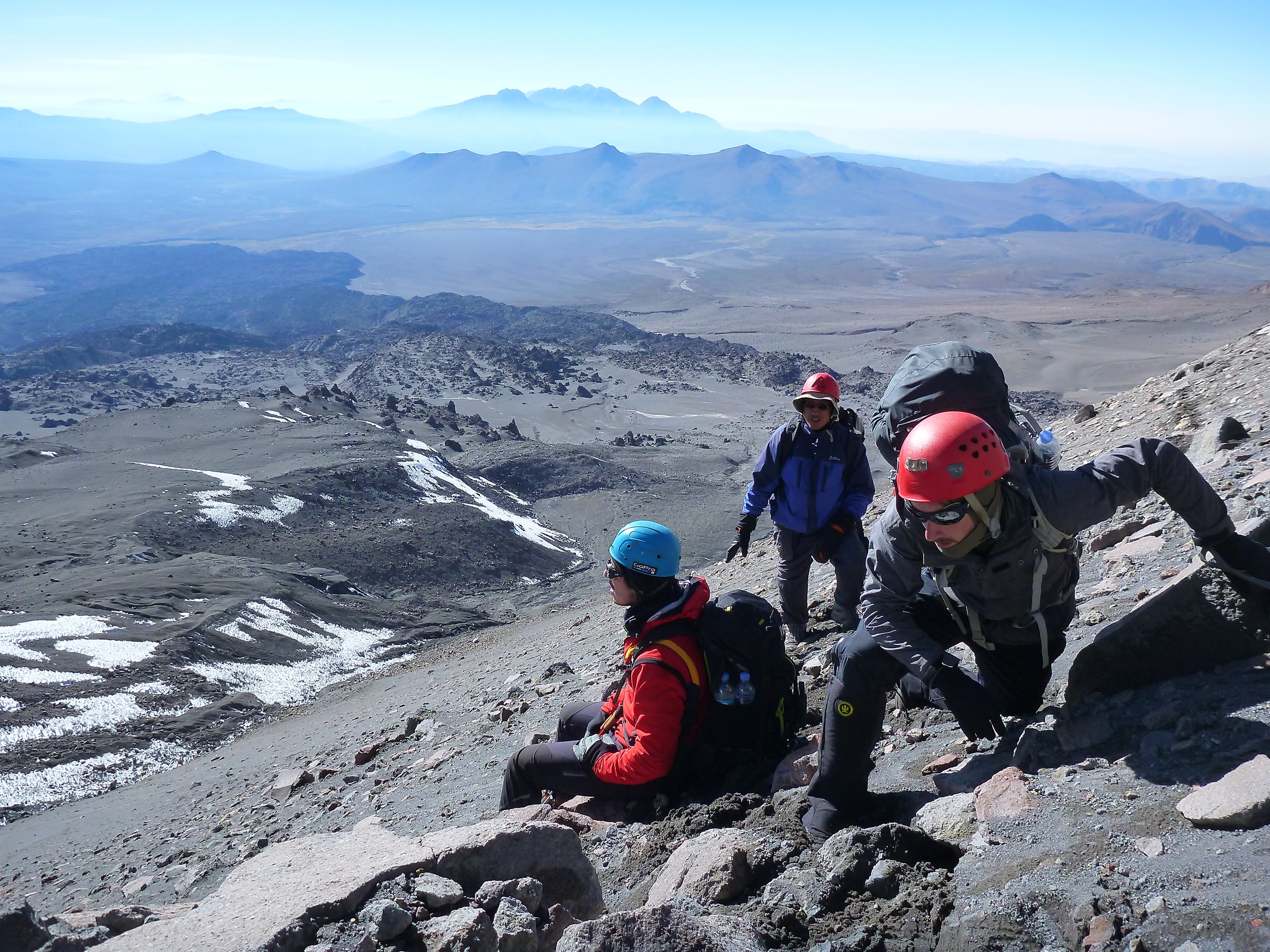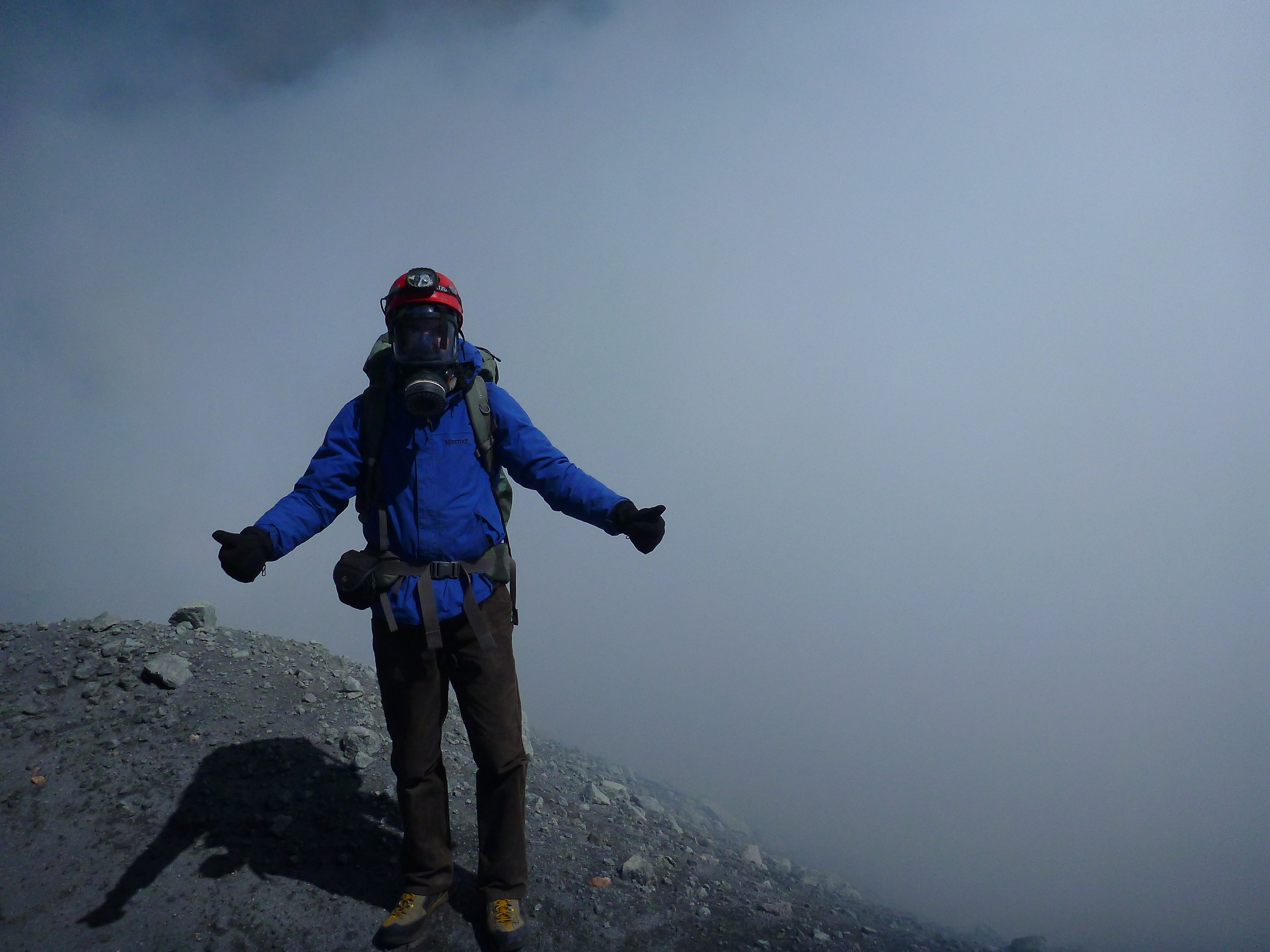 Soon the weather began to change and it was time to head down. Back in Chivay, we dug into the data. We were thrilled to find extraordinarily high SO2 concentrations, correlating tightly with a strong CO2 signal. The gas samples and filter pack samples will be analysed at Scripps and INGV to give us the carbon isotope values, chlorine and fluorine content, and other information about the plume composition. We can't wait to combine all the data to unravel some of Sabancaya's subsurface secrets.
Photos by Giancarlo Tamburello, Fredy Apaza, and TBF Team.